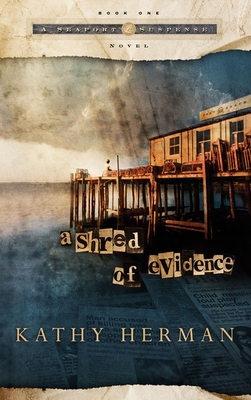 A Shred of Evidence (Paperback)
Multnomah Books, 9781590523483, 333pp.
Publication Date: March 3, 2005
Description
Dangerous Secrets?
Ellen Jones, first introduced in the Baxter series, enjoys a leisurely lunch at a Seaport restaurant where she overhears a private conversation at the table next to her--and disturbing accusations involving the husband of a woman she has recently befriended.
When Ellen goes to the husband's employer and cannot get answers, she digs through old newspaper articles and stumbles onto information too frightening to keep to herself. Will Ellen become enmeshed in speculation and gossip--or will she take the lead and become a catalyst for truth and healing?
Story Behind the Book
-My novels don't come to me ahead of time; each book flows off the tips of my fingers as I sit down and begin to 'feel' the issues deep inside myself. For me, the most intriguing aspect of my writing style is that I don't plan and outline the stories. I turn my fingers loose and get inside the characters and instinctively know where I need to go. After all the suspense is said and done, my hope is that each story will give us pause. That in the deepest part of our souls, we'll embrace the depth of what it means to be believers and then be moved to share its powerful simplicity with those who struggle without hope. I want to take my readers inside my characters' hearts and minds so they will 'experience' just how destructive gossip really is and see that it never accomplishes anything God-honoring, whether or not it's true.-
-Kathy Herman
About the Author
Kathy Herman is an award-winning poet and bestselling novelist who is very much at home in the Christian publishing industry, having served on staff at the Christian Booksellers Association for five years. She has drawn on her eleven years of bookstore experience as a children's products specialist to conduct related seminars in the US and Canada. She has helped develop public school character-building curriculum and has also been a preliminary judge for the ECPA Gold Medallion Awards. Kathy and her husband, Paul, residents of Tyler, Texas, have three grown children and five grandchildren. Kathy's hobbies include world travel, deep sea fishing, and ornithology.
Advertisement