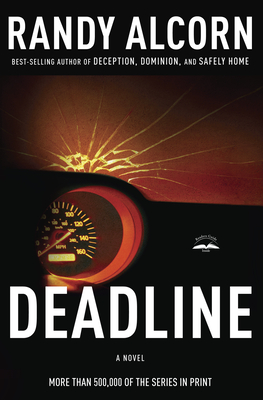 Deadline (Paperback)
Multnomah Books, 9781590525920, 427pp.
Publication Date: May 1, 2006
Description
The first book in the Ollie Chandler series, this rerelease of the Randy Alcorn bestseller is a heart-pounding murder mystery When tragedy strikes those closest to him, Jake Woods must draw upon all his resources to uncover the truth about the suspicious accident. Soon he finds himself swept up in a murder investigation that is both complex and dangerous. Unaware of the threat to his own life, Jake is drawn in deeper and deeper as he desperately searches for the answers to the immediate mystery at hand and--ultimately--the deeper meaning of his own existence. Deadline is a dramatic and vivid novel of substance, filled with hope and perspective for every reader who longs to feel purpose in life.

About the Author
Randy Alcorn is the founder and director of Eternal Perspective Ministries (EPM). He is the New York Times best-selling author of more than 50 books, with over ten million copies sold. His books include The Treasure Principle, Happiness, Heaven, If God Is Good, and the award-winning novel Safely Home. The father of two married daughters and grandfather of five, Randy resides in Oregon with his wife, Nanci.
Advertisement