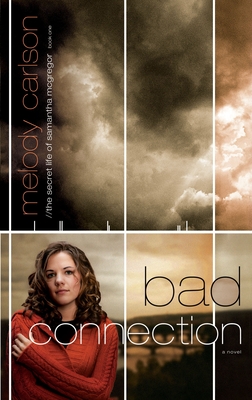 Bad Connection (Paperback)
Multnomah Books, 9781590526927, 244pp.
Publication Date: September 1, 2006
Description
Meet Samantha McGregor

She seems like your average teen, but Samantha is unusually gifted. God gives her visions and dreams that offer unconventional glimpses into other people's lives and problems. It's a powerful gift with a lot of responsibility…

Bad Connection: Book One

Kayla Henderson lives on the edge. She likes to break the rules, considers partying an extracurricular activity, and can't stand her parents. So, most people aren't surprised when she goes missing. Like everyone else, Samantha McGregor assumes Kayla has run away. But then she has a vision where Kayla is tied up with duct tape over her mouth. Freaked by the image, Samantha wonders, Is Kayla alive or dead? Was the vision real or just a silly dream? Most important, can Kayla be found before it's too late?

Reaader's Guide Included!

Story Behind the Book

"The secular world has become very interested in 'supernatural' gifts. Take, for example, shows like Joan of Arcadia , The Medium, Monk, and Dead Zone . Yet it's God who gives every good and perfect gift. My guess is that we humans barely tap into the vast variety of gifts that He has to offer. Not only that, but our fast-paced, high-tech culture rarely relies on those good 'old-fashioned' character traits like insight, intuition, wisdom, and foresight. My hope is that this series will provide a fun way for teens to explore deeper levels of spirituality and creativity while inspiring them to a greater love for God."
— Melody Carlson
About the Author
Melody Carlson has published more than one hundred books for children, teens, and adults with sales totaling more than two million and many titles appearing on the ECPA Bestseller s List. Several of her books have been finalists for and winners of various writing awards. Her Diary of a Teenage Girl series has received great reviews and a large box of fan mail. Melody has two grown sons and lives in Central Oregon with her husband. They enjoy skiing, hiking, gardening, camping, and biking in the beautiful Cascade Mountains."
Advertisement