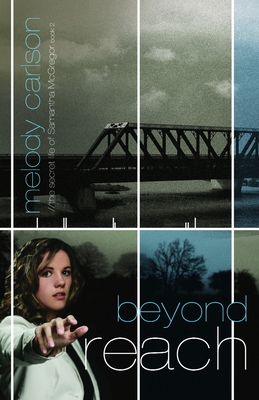 Beyond Reach (Paperback)
Multnomah Books, 9781590526934, 250pp.
Publication Date: April 17, 2007
Description
If You Thought You Needed Vision, Would You Ask God For It?

Exhausted by her role in the dramatic rescue of Kayla Henderson, Samantha McGregor is ready for a vacation from her God-given visions. But when Sam gets her wish and the visions actually go on hiatus, she's beginning to wonder if she's lost her spiritual gift forever. To make matters worse, her police friend Ebony needs her help!

Peter Clark has been dead for several years, an open-and-shut case of suicide, but Ebony's not convinced. Why would he do it? And why does Ebony suspect foul play? Sam has been no help in the investigation, and just when she's lost all hope, God gives her a vision of a guy jumping from a railroad bridge. Suddenly the floodgates open and all of Sam's visions involve suicide. Who is this guy? And what does this have to do with Peter's death? It's a race against the clock as Sam worries about every brown-haired guy she meets: her lab partner, Olivia's rocker friend, Peter's little brother–they all fit the description!

Whoever the guy in her vision is, his identity is just beyond Sam's reach, and he's definitely losing his grip fast…Trusting God will lead her, Sam's determined to send a message of hope and find him before he gives up.
About the Author
Melody Carlson is an award-winning author of more than 100 books for teens, women, and children. She and her husband enjoy an active lifestyle of hiking, camping, and biking in the beautiful yet mysterious Pacific Northwest, where she says, A new story seems to lurk around every corner. "
Praise For Beyond Reach…
"Samantha is totally ordinary in an extraordinary way. Getting to know her is an experience in itself."
- Sarah Anne Sumpolec, author of the Becoming Beka series

"Beyond Reach has a storyline similar to many popular TV shows today dealing with ordinary people with a 'gift' to see into the future. This page-turning story weaves in suicide, dating relationships, conflicts with parents, and additional issues teens face. Highly recommended!"
- Trish Goyer, author of Generation NeXt Parenting and Night Song
Advertisement