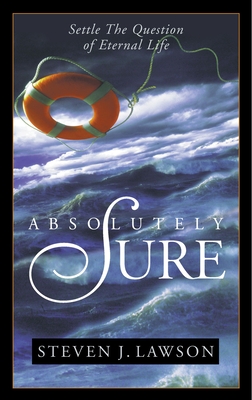 Absolutely Sure: Settle the Question of Eternal Life (Paperback)
Settle the Question of Eternal Life
Multnomah Books, 9781590527740, 192pp.
Publication Date: May 17, 2006
Description
Untold multitudes of church members today are religious, but lost and many lack the assurance of their salvation. Many are grappling with where they stand with the Lord-am I saved or not? Others are deceived and have a false assurance that they ought not have. Yet others want to know how to live the Christian life victoriously. Such people must be awakened out of their slumber and shown what are the evidences of a true work of grace in salvation. The greatest proof of the new birth is not a past event, but a present experience of God at work within a believer's life.
About the Author
Steven J. Lawson is the senior pastor of Dauphin Way Baptist Church in Mobile, Alabama, and author of many popular books, including Heaven Help Us!, Faith Under Fire, and Men Who Win. Dr. Lawson and his wife, Anne, live in Mobile with their four children.
Advertisement