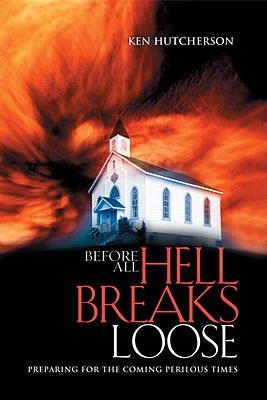 Before All Hell Breaks Loose: Preparing for the Coming Perilous Times (Paperback)
Preparing for the Coming Perilous Times
Multnomah Books, 9781590527788, 200pp.
Publication Date: June 1, 2006
Description
Pastor Ken Hutcherson is a candid commentator on the state of the modern church. He says we're living in the midst of the Seven Churches of Revelation right now. The real question for believers today is not, "What does the church think about Jesus?" but rather, "What does Jesus think about His Church?" What does He think about the passion, purity, and priorities of today's believers? Is He pleased? Grieved? Angry? Hutcherson shows how the message contained in Revelation, chapters two and three, is as up-to-date as today's headlines. This dynamic follow-up to Here Comes the Bride is the timely "wake-up call" every church -- and individual -- needs today.
About the Author
Ken Hutcherson is the senior pastor of Antioch Bible Church in Bellevue, Washington. A former linebacker with the Seattle Seahawks and the Dallas Cowboys, he has spent over twenty years training adults to be on the offensive for Jesus Christ. Ken and his family make their home in Redmond, Washington. He is the author of The Church: What We Were Meant To Be.
Advertisement