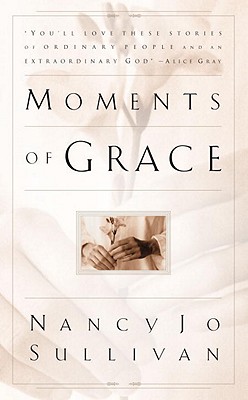 Moments of Grace: Stories of Ordinary People and an Extraordinary God (Paperback)
Stories of Ordinary People and an Extraordinary God
Multnomah Books, 9781590528327, 192pp.
Publication Date: June 1, 2006
Description
In this heartwarming volume, surprising, true stories illustrate how normal people can move the mightiest mountain. Fascinating anecdotes reveal the ways an extraordinary God uses ordinary Christians to transform lives: a retired landscaper-turned-church maintenance man starts a nationally recognized ministry for the poor; a teenage girl offers comfort to a teacher who has just given birth to a Down syndrome baby; a tornado survivor grieves over two sisters lost in the storm, then dedicates her life to encouraging people who battle "the storms of life." These compelling stories offer encouraging proof that God will use any vessel-even the most ordinary.
About the Author
Nancy Jo Sullivan has written articles for Guideposts, Reader's Digest, and Focus on the Family magazines. A co-compiler and editor of Stories for the Heart, she has also authored three books, including Moments of Grace and Did You Get What You Prayed For? Nancy lives with her husband and three young daughters in St. Paul, Minnesota.
Advertisement