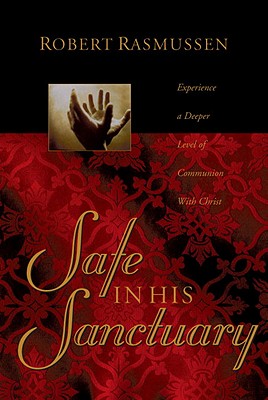 Safe in His Sanctuary (Paperback)
Multnomah Books, 9781590528549, 248pp.
Publication Date: June 1, 2006
Description
Many Christians lack intimacy with God. They have heard about their position in Jesus Christ but they are struggling to draw practical and daily help from it. Safe In His Sanctuary takes doctrine from the top shelf and blows the dust off to reveal practical and exciting truths about the identity and privilege of every believer. It opens up the volume of truth on our position "in Christ", and helps us discover that we have been given every spiritual blessing possible, and that the only appropriate response is a life of obedience and praise. Come along on this unforgettable journey into the worship of the Body of Christ, and experience the blessings and security of our position in Jesus.
About the Author
Robert Rasmussen finds motivation for writing in his personal quest to know Jesus better. He has served for eight years as a pastor and is currently a missionary in Africa with OC International. He and his wife, Lynn, live with their two daughters in Nairobi, Kenya.
Advertisement