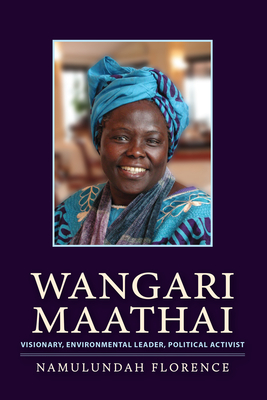 Wangari Maathai
Visionary, Environmental Leader, Political Activist
Paperback

* Individual store prices may vary.
Description
Nobel Peace Prize laureate, fighter for democratic space, founder of the Green Belt Movement, and inspiration for women and grassroots activists throughout the world, the environmentalist Wangari Maathai (1940–2011) was a complex and multifaceted figure. In this book, fellow Kenyan Namulundah Florence offers an expansive examination of Maathai's role as a public figure, educator inside and beyond the academy, symbol of resistance to oppression, and very visible woman in a patriarchal society. Examining Maathai through the lens of feminist theory, Florence unpacks the social and political background of Maathai's life and work and places her within the context of women's struggles in Africa for self-determination and access to education and political power. In so doing, Florence reveals the complexities and many dimensions of this fascinating and extraordinary voice for women in Africa and beyond.
Lantern Publishing & Media, 9781590564516, 288pp.
Publication Date: October 7, 2014