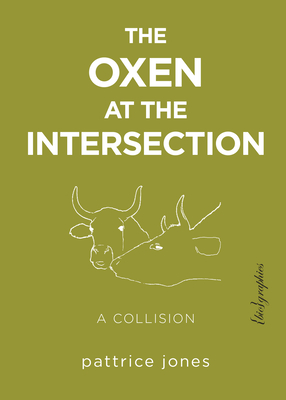 The Oxen at the Intersection
A Collision
Paperback

* Individual store prices may vary.
Description
When Green Mountain College in Poultney, Vermont, announced that two oxen called Bill and Lou would be killed and turned into hamburgers despite their years of service as unofficial college and town mascots, pattrice jones and her colleagues at nearby VINE Sanctuary offered an alternative scenario: to allow the elderly bovines to retire to the sanctuary. What transpired after this simple offer was a catastrophe of miscommunication, misdirection, and misinterpretations, as the college dug in its heels, activists piled on, and social media erupted.

Part true-crime mystery, part on-the-ground reportage, and part sociocultural critique, The Oxen at the Intersection is a brilliant unearthing of the assumptions, preconceptions, and biases that led all concerned with the lives and deaths of these two animals to fail to achieve their ends. How and why the threads of this story unspooled, as jones reveals, raises profound questions--most particularly about how ideas rooted in history, race, gender, region, and speciesism intersect and complicate strategy and activism, and their desired outcomes. In the end, notes jones, we must always ask, Where's the body?


The Oxen at the Intersection is a brilliant case study of the tragedy of Bill and Lou, illuminating a perfect storm of speciesism, locovorist ideology, ableism, sexism, and psychological compulsion. Humans in the grip of an id e fixe are a terrifying force, and nonhuman animals keep paying the price. How can animal advocacy interrupt this cataclysm? We failed Lou and Bill, and pattrice jones' superb book shows us why we failed, and how we might do better in future.
--Sue Donaldson, co-author of Zoopolis: A Political Theory of Animal Rights
Lantern Books, 9781590564622, 216pp.
Publication Date: June 18, 2014
or
Not Currently Available for Direct Purchase