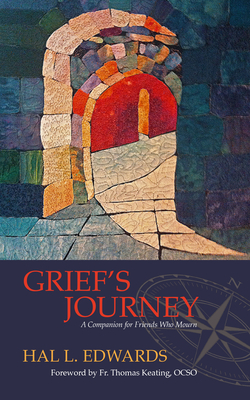 Grief's Journey
A Companion for Friends Who Mourn
Paperback

* Individual store prices may vary.
Description
Grief and love are at the center of the human and divine drama. How we find our way through the mazes of these losses and gains determines our character, meaning, purpose, and our legacy. When clergyman, psychotherapist, and spiritual director Hal Edwards lost Betsy, his wife of fifty years, he was perhaps as well placed to chart his passage through that maze as anyone. Yet grief spun its own thread, leading his soul on a voyage into the center of sorrow, before accompanying him toward clarity, illumination, and wisdom.

Grief's Journey is at once a tender memoir of a marriage, a poignant reflection on friendship and age, and a practical and compassionate guidebook for those who grieve (whether alone or in group workshops).
Lantern Publishing & Media, 9781590565902, 172pp.
Publication Date: June 1, 2019