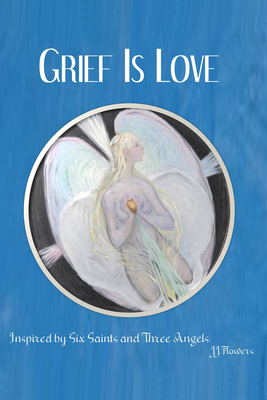 Grief Is Love
Paperback

* Individual store prices may vary.
Description
A short and poignant guide to the universal passage of grief, a treatise inspired by six saints and three angels, but written for both the secular and the religious of all faiths.

"The beginning of grief is overwhelming. Everything must stop as you attempt to absorb what has happened, which is impossible. You cannot fathom it. There is little to no comprehension at first. Instead, a pervasive numbness descends over your mind, body, and soul."

In the space of eleven months, Jennifer Flowers' husband of thirty-three years died as did their son, Jonpaul. Grief bust her heart open. Grief Is Love is a hard-won, honest, and profoundly sensitive guide for anyone who has lost someone dear to them, and a companion as you move through the stages of grief.
Lantern Publishing & Media, 9781590566411, 96pp.
Publication Date: April 6, 2021
About the Author
JJ Flowers is a screenwriter, author of a number of children's books, and (under the name of Jennifer Horsman) the author of several historical romances. She is also the author of The Spiritual and Scientific Power of Veganism. When not reading and writing, JJ Flowers enjoys spending time with her beloved family, friends and pets, teaching yoga, and healing walks.