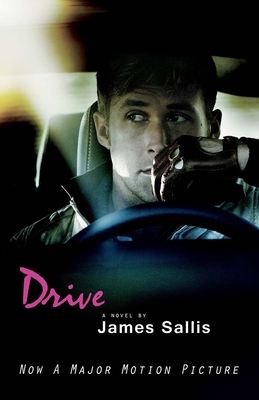 Drive (Paperback)
Poisoned Pen Press, 9781590581902, 160pp.
Publication Date: September 1, 2005
Description
Much later, as he sat with his back against an inside wall of a Motel 6 just north of Phoenix, watching the pool of blood lap toward him, Driver would wonder whether he had made a terrible mistake. Later still, of course, there'd be no doubt. But for now Driver is, as they say, in the moment. And the moment includes this blood lapping toward him, the pressure of dawn's late light at windows and door, traffic sounds from the interstate nearby, the sound of someone weeping in the next room....
Thus begins Drive, a new novella by one of the nation's most respected and honored writers of noir fiction. Set mostly in Arizona and L.A., the story is, according to Sallis, ..."about a guy who does stunt driving for movies by day and drives for criminals at night. In classic noir fashion, he is double-crossed and, though before he has never participated in the violence ('I drive. That's all.'), he goes after the ones who doublecrossed and tried to kill him."
About the Author
A multi-faceted man of many talents, James Sallis has worked as a creative writing teacher, respiratory therapist, musician, music teacher, screenwriter, periodical editor, book reviewer, and translator, winning acclaim for his 1993 version of Raymond Queneau's "Saint Glinglin." He has been shortlisted for the Anthony, Nebula, Edgar, Shamus, and Gold Dagger awards.
Praise For Drive…
"Imagine the heart of Jim Thompson beating in the poetic chest of James  Sallis and you'll have some idea of the beauty, sadness and power of "Drive"...[it] has more thought, feeling and murderous energy than books twice its length."  --Chicago Tribune
"Sallis is a gifted writer and he doesn't cram his story into this slim volume. Rather he distills it into a superbly potent brew that burns going down and explodes in the belly."  --Alfred Hitchcock Mystery Magazine
"noir at its pulpiest best"  --Library Journal
"Sallis gives us his most tightly written mystery to date, worthy of comparison to the compact, exciting oeuvre of French noir giant Jean-Patrick Manchette"  --Publisher's Weekly, starred review
"a taut page-turner...It's a lovely piece of work that makes you wish some other writers would take lessons from him."  --Washington Post
Advertisement