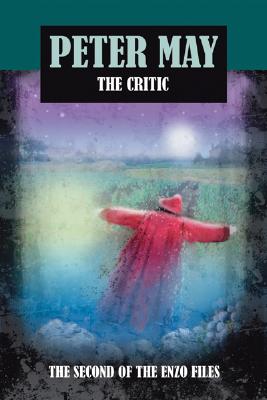 The Critic (Hardcover)
Poisoned Pen Press, 9781590584583, 290pp.
Publication Date: November 15, 2007
* Individual store prices may vary.
or
Not Currently Available for Direct Purchase
Description
Gil Petty, the world's number one wine critic, went missing during a tasting tour of the little-known wine region of Gaillac. Three years ago, his body was discovered strung up on a cross in a vineyard in southwest France. Dressed in the ceremonial crimson robes of the Brotherhood of the Order of the Divine Bottle (an ancient society dedicated to promoting Gaillac wine), the semi-decayed body had been preserved in red wine before being planted like a scarecrow among the heavily-laden vines. His murderer was never found. Petty's influence was powerful. A single good review meant overnight success for a winemaker; a single bad one spelled ruin. Possible clues to his murder lie in Petty's reviews, but they are locked behind the seemingly unbreakable code he invented to keep them secure from prying eyes prior to publication. A leak to the public would have allowed wine speculators to reap rich rewards. Scots exile and former forensics expert Enzo Macleod reopens this well-chilled case to discover that the genteel world of winemakers hides a business driven by greed, envy, and desperation. In the idyllic vineyards, Enzo finds no shortage of possible killers, including some local winemakers, members of the Brotherhood of the Divine Bottle, and Petty's daughter, Michelle. Enzo, fortified by copious quantities of wine, hunts an elusive murderer who is quite prepared to kill again.
Praise For The Critic…
"Another oenophile's tip sheet with the bonus of a finely crafted and surprising mystery."  --Kirkus Reviews
"Oenophiles and fans of CBS's Cold Case will relish May's slightly far-fetched second outing... a full-bodied, satisfying read." --Publisher's Weekly
 
"A sharp edged tale woven with the intricacy of a spider's web.  Intelligent, involved, and ingenious." -- Steve Berry, New York Times bestselling author
Advertisement