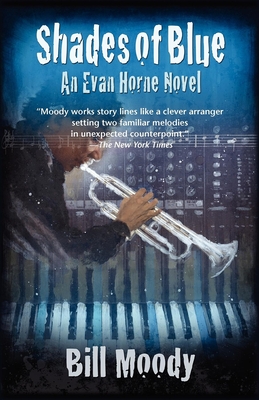 Shades of Blue (Hardcover)
Poisoned Pen Press, 9781590584859, 265pp.
Publication Date: February 1, 2008
* Individual store prices may vary.
or
Not Currently Available for Direct Purchase
Description
After several months of successful work in London and Amsterdam with American expatriate Fletcher Paige, Evan Horne returns to the states and settles in the San Francisco Bay Area. There he reunites with his girlfriend, FBI agent, Andie Lawrence. And Evan quickly makes inroads into the Bay Area jazz scene. Life is good until a phone call from a Los Angeles attorney turns his life upside down. Evans old friend and former mentor, pianist Calvin Hughes, has died, and named Evan as his sole beneficiary. Evan is shocked to learn that Hughes has left him his small Hollywood house, money, and all his possessions. But when Evan begins to play through some hand-written sheet music, he recognizes one as a song from the landmark Miles Davis recording Birth of the Cool, and another from Kind of Blue, arguably one of the most important recordings in modern jazz. Was Calvin Hughes the uncredited composer of one or both of these tunes, or was it simply Hughess transcriptions from the recordings? In addition, Evans finds a cryptic note, and a photo taken almost 40 years earliera young Cal with his hand on a baby carriage. Both are taped to the bottom of a dresser drawer. A friend of Cals Lisa Gaines will continue to take care of Milton and rent from Evan. Evan is soon on a whirl-wind journey across the country to find answers from his family and to confront his mother. What was her relationship with Calvin Hughes? And just how did Jazz come into the equation?
Advertisement