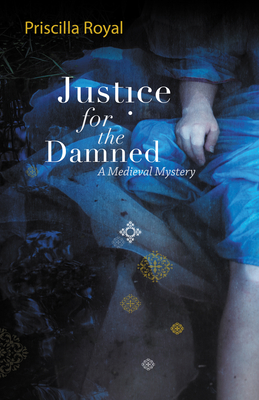 Justice for the Damned (Medieval Mysteries (Poisoned Pen Paperback)) (Paperback)
Poisoned Pen Press, 9781590585238, 229pp.
Publication Date: August 1, 2008
* Individual store prices may vary.
Description
It is May of 1272, and Prioress Eleanor of Tyndale, recovering from a near-fatal winter fever, journeys to Amesbury Priory to visit her aunt in time for the Feast of Saint Melor. Although Eleanor hopes to regain her strength in the midst of pleasant childhood memories, Death reveals a most troublesome fondness for her company. A ghost now haunts Amesbury. And when a man is decapitated near the river where the grim figure walks, Sister Beatrice, Eleanor's aunt and acting prioress of Amesbury, shows an uncharacteristic hesitancy about taking charge of any investigation. As others apparently fall victim to the vengeful ghost, Eleanor struggles to put a human face on the restless spirit, and Brother Thomas, pursuing a secret mission for the Church connected with the Priory's famous Psaltery, finds that his own demons have unexpectedly taken on a very human form....
or
Not Currently Available for Direct Purchase