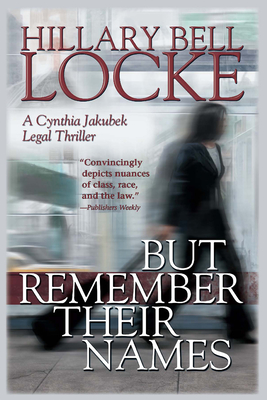 But Remember Their Names: A Cynthia Jakubek Legal Thriller (Paperback)
A Cynthia Jakubek Legal Thriller
Poisoned Pen Press, 9781590589144, 292pp.
Publication Date: July 5, 2011
Description
There's one corpse too many in a Pittsburgh museum's life-size diorama of the Battle of Lexington, 1775. The extra body is that of philanthropist and art connoisseur T. Colfax Bradshaw. But why? Maybe he knew too much about the biggest art heist in history. And what did Bradshaw's wife Ariane know? When their daughter Caitlin seeks legal advice, newly minted lawyer Cynthia Jakubek finds herself representing the teen. Jakubek aches to jump from Main Street to Wall Street but is stuck interning for ace Pitts-burgh attorney Luis Mendoza while she waits for her future New York employer to recover from the Great Recession. Or for her fiance to finish his post-modern novel . Protecting Caitlin will take Jakubek from a ghetto church in Pittsburgh to a confessional at St. Patrick's Cathedral to the opulent Manhattan office where she hopes to trade street law for suite law. Along the way she ll meet people who carry guns on the job and she ll pick up a broken nose and a broken heart for her trouble. She didn t fire the first shot at Pittsburgh's Battle of Lexington display, but she ll have to decide whether or not to fire the last .
About the Author
Hillary Bell Locke graduated with honors from Harvard Law School, worked for a prominent New York law firm, and now practices law in a city far from New York--but not under that name.

"
Praise For But Remember Their Names: A Cynthia Jakubek Legal Thriller…
"Locke, herself a lawyer, convincingly depicts nuances of class, race, and the law. Her heroine's strong first-person voice bodes well for future Cynthia Jakubek outings." —Publishers Weekly
"A good read from a first-time writer who uses her education and background in law to her advantage—and to the reader's overall satisfaction." —New York Journal of Books
"Cyn, with her family, fiancé, boss, clients, and colleagues, is so likable, readers will consider her an imaginary friend." —Booklist
Advertisement