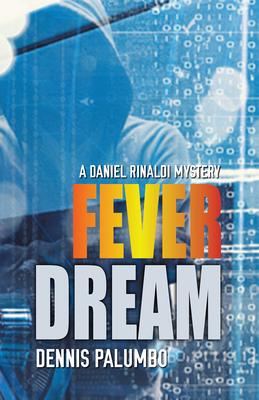 Fever Dream: A Daniel Rinaldi Mystery (Hardcover)
A Daniel Rinaldi Mystery
Poisoned Pen Press, 9781590589571, 342pp.
Publication Date: November 1, 2011
* Individual store prices may vary.
or
Not Currently Available for Direct Purchase
Description
On a blistering summer day, a bank robbery goes wrong, resulting in the deaths of all the hostages except Treva Williams. Pittsburgh psychologist and trauma expert Daniel Rinaldi is called in by the police to treat Treva. Soon an unforeseen series of events plunges the investigating officers, Sergeant Harry Polk, Detective Eleanor Lowrey, and Rinaldi into a vortex of mistaken identity, kidnapping, and surprising revelations about District Attorney Leland Sinclair's gubernatorial campaign. Is Sinclair somehow involved in the bank case?
Rinaldi's attention is diverted by the suicide of a young patient and his growing attraction to Eleanor, as the recently-divorced Harry Polk spirals into an alcohol-driven, self-destructive free-fall. Then sudden death threats against Sinclair fuel a new frenzy of accusations and political maneuvering, and Rinaldi begins to make connections. Soon, what he knows - or thinks he knows - will pull him toward a shocking and possibly lethal confrontation.
About the Author
Formerly a Hollywood screenwriter, Dennis Palumbo is now a licensed psychotherapist in private practice. He's the author of a mystery collection, From Crime to Crime, and his short fiction has appeared in Ellery Queen's Mystery Magazine, The Strand and elsewhere."
Praise For Fever Dream: A Daniel Rinaldi Mystery…
"...Dennis Palumbo pulls all the pieces together for an exciting and surprise conclusion."—Bestsellers World

"Through it all, this unlikely hero, even when he's abducted and threatened with death, keeps his cool, keeps his edge and never backs down from either the bad guys or his alleged allies, as if he were Jack Reacher with a psychology degree."—Kirkus Reviews
 
"Palumbo gives readers another topnotch thriller that will keep you guessing until the astounding ending. With intricate plotting and surprising twists, FEVER DREAM is an outstanding mystery with engaging characters and sizzling suspense." —Tanzey Cutter, Fresh Fiction
"Former Hollywood screenwriter and author Dennis Palumbo takes you into the sizzling side of the Steel City in this book complete with government corruption, crime, love, and broken hearts."—Fresh Fiction
"A smart, strong read."—Booklist of Fever Dream
 "Palumbo takes the reader into the seamy side of the Steel City, chock-full of corruption and crime, love and loss." —Publisher's Weekly of Fever Dream
"Intricate plotting and mind-boggling twists make Dennis Palumbo's Fever Dream a memorable mystery.  The character of psychologist and trauma expert Daniel Rinaldi gives great heart to this story and elevates it to novelistic heights." —John Lescroart, New York Times best-selling author of Damage

"Lovers of noir will enjoy Dan Rinaldi's fast-paced adventures. Rinaldi, an empathic therapist, is on call to the Pittsburgh police. He needs every ounce of his Golden Glove skills to survive the violent world of Pennsylvania politics." —Sara Paretsky, Mystery Writers of America Grand Master, author of the V.I. Warshawski novels

"Fever Dream is another well-wrought puzzle for the likable Dr. Dan Rinaldi to unravel.  Fans will be delighted." —Thomas Perry, Edgar award-winning author of The Butcher's Boy
"Dr. Daniel Rinaldi is back in a new non-stop thriller that finds the humane, quick-witted Pittsburgh psychologist (and former pugilist) searching for a link between a failed bank robbery, several brutal murders, a homicidal soldier of fortune, a small town ex-sheriff and a gubernatorial election. A fast, gripping read that offers that rare combination of dimensional characters and propulsive action." —Dick Lochte, award-winning mystery critic and author of Sleeping Dog

"Palumbo again delivers more great characters, a page-turning mystery and sizzling suspense.  If you liked Mirror Image, you'll love Fever Dream." —Bobby Moresco, Oscar-winning writer/producer of Crash and Million Dollar Baby
"The author keeps the pages turning." —Publishers Weekly of Mirror Image
"Throw in a steamy affair, another death and a bizarre attempted suicide and you've got all the action necessary for enjoyable afternoons at the beach." — Pittsburgh Post Gazette of Mirror Image

"A solid first novel, especially recommendable to fans of Jonathan Kellerman, Keith Ablow, and Meg Gardiner." —
Booklist
of
Mirror Image
Advertisement