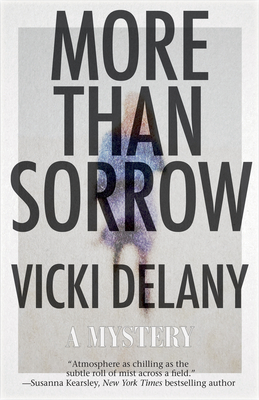 More Than Sorrow (Hardcover)
Poisoned Pen Press, 9781590589854, 302pp.
Publication Date: September 4, 2012
Description
Once, Hannah Manning was an internationally-renowned journalist and war correspondent. Today, she's a woman suffering from a traumatic brain injury. Haunted by her memories, Hannah goes to her sister's small-scale vegetable farm in Prince Edward County, Ontario to recover and spend time with her ten-year-old niece, Lily.
Hannah retreats into the attic full of boxes and mouldy letters that have accumulated for more than two centuries. As she reads about the original settlers of this land, she is increasingly drawn to the space beneath the old house.
More than carrots, potatoes, soups and jams are down in the dark, damp root cellar. Hannah experiences visions of a woman emerging from the icy cold mist. Is the woman real?
In this modern Gothic novel of heart-wrenching suspense, past and present merge into a terrifying threat to the only thing Hannah still holds dear Lily.

About the Author
Vicki Delany left a job as a systems analyst to settle in bucolic Prince Edward County, Ontario, the setting of More than Sorrow. She is also the author of the Constable Molly Smith books, a traditional village/police procedural series set in British Columbia. She blogs about the writing life at One Woman Crime Wave.

www.vickidelany.com

"
Advertisement