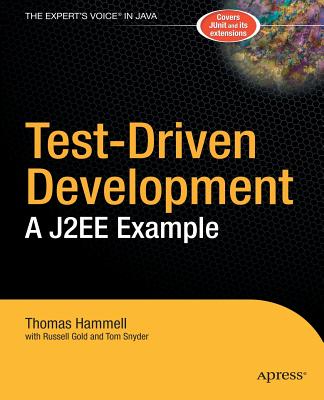 Test-Driven Development (Paperback)
A J2EE Example (Expert's Voice)
Apress, 9781590593271, 278pp.
Publication Date: November 19, 2004
* Individual store prices may vary.
Description
* This will be the first book to show how to implement a test-driven development process in detail as it applies to real world J2EE applications.
* Combines the tools and methodologies of test-driven development with real world use cases, unlikely most titles which cover one or the other.
* Looks at the complete process including test coverage strategies, test organization, incorporating TDD into new and existing projects as well as how to automate it all.
* This book is not version specific.
About the Author
Thomas Hammell is a senior developer with Hewlett-Packard and part of the Open Call Business Unit, which develops telecom networks infrastruture software. Hammell has over 18 years of experience developing software. He has published numerous articles on Java topics, ranging from Swing development to unit testing. Hammell also lectures frequently on Java topics. He holds a bachelor's degree in electrical engineering and a master's degree in computer science from Stevens Institute of Technology in Hoboken, New Jersey.