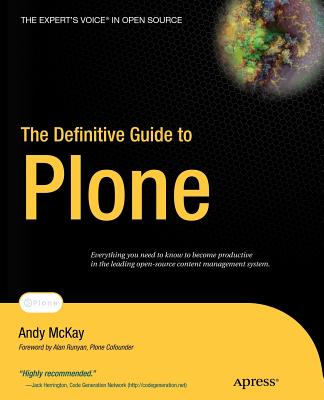 The Definitive Guide to Plone (Definitive Guides) (Paperback)
Apress, 9781590593295, 568pp.
Publication Date: November 24, 2004
* Individual store prices may vary.
Description
MAY 2004-I'm on a flight to Las Vegas, Nevada, to announce at CA World 2004 the formation of the nonprofit Plone Foundation. Whilst on the plane, I'm also writing this foreword for the book-something I'm excited to see released as open source. Both are pieces in the bigger jigsaw puzzle of Plone, and I'm thrilled to see the holes in the puzzle being filled. Over the past two weeks, the focus of the Plone community has moved from purely technical to much more unfamiliar territory: marketing. The Las Vegas trip will end with Computer Associates announcing that it's sponsoring the Plone Foundation. Allofthis will happen about three years after Alexander Limi and I first released what would become Plone. As Bill Hicks once said, "Who woulda thunk it?" In May 2001, the startup company that I was the second employee at grew from 3 people to 160 people and then submerged under top heaviness, in both the development cyde (J2EE on every project) and the increasingly large management. I saw the handwriting on the wall. During the death throes, I practiced Python. I had been using Zope on our intranet and was fascinated by the software for several years (since International Python Conference 8). I thought Python was the onlyway I could accomplish the projects I was going to take on in my new life as a consultant.
About the Author
Andy McKay is a principal of Enfold Systems and an active contributor to a variety of Python-based open source projects. He is also a core developer of the Plone content management system. McKay maintains ZopeZen.org, a website dedicated to Zope-based applications and Zope extensions.