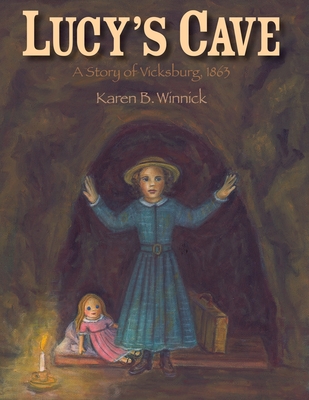 Lucy's Cave: A Story of Vicksburg, 1863 (Hardcover)
A Story of Vicksburg, 1863
Boyds Mills Press, 9781590781944, 30pp.
Publication Date: November 1, 2008
Description
How will young Lucy survive the assault on Vicksburg? Spring 1863. The Union army is attacking Vicksburg, Mississippi. Eleven-year-old Lucy McRae and her family are forced to leave their home and live in one of the caves dug out of the hills around the city. How will she ever survive in a dark, dank cave with people she barely knows? Especially annoying is Liddy Lord, who doesn't leave Lucy alone. And how long must Lucy stay? While cannons thunder and shells explode, Lucy learns to overcome her fears and discomfort. She comes to realize that, in order to survive, a sense of community is essential. Thoroughly researched, Lucy's Cave is based on a real young girl's experiences and remembrances. Winnick's oil paintings reflect the styles of artists of the Civil War era.
About the Author
Karen Winnick is the author and illustrator of many picture books, including Mr. Lincoln's Whiskers, another Civil War-era story. Her poems have appeared in magazines and anthologies, and her paintings have been exhibited in Southern
Advertisement