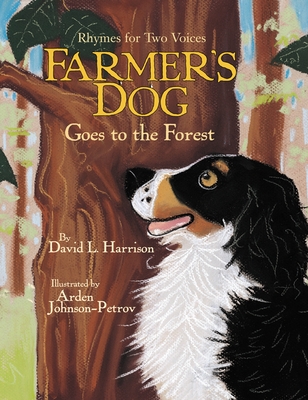 Farmer's Dog Goes to the Forest: Rhymes for Two Voices (Hardcover)
Rhymes for Two Voices
Wordsong, 9781590782422, 32pp.
Publication Date: September 1, 2005
Description
Farmer's famous dog is back In his first adventure (in the popular Farmer's Garden), the ever-curious dog interviews everything from worms to carrots to cats. Now he's off to the forest to meet new friends and ask more questions: Woodpecker, Woodpecker what do you see? Squirrel, Squirrel, what's the matter? Brook, Brook, where do you flow?
David L. Harrison's charming rhymes for two voices, with gentle illustrations by Arden Johnson-Petrov, provide young readers with plenty of lighthearted fun while they participate in Dog's newest adventure.
About the Author
David L. Harrison has written sixty books of fiction, nonfiction, and poetry, including the Christopher Award-winning Book of Giant Stories. Harrison has received many honors, including Missouri State Reading Association's Celebrate
Advertisement