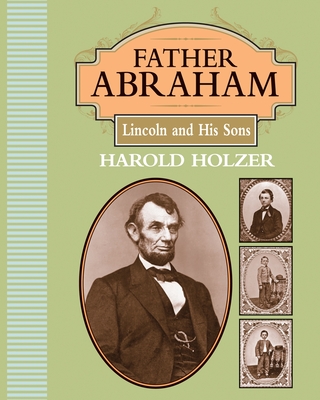 Father Abraham: Lincoln and His Sons (Hardcover)
Lincoln and His Sons
Calkins Creek Books, 9781590783030, 232pp.
Publication Date: January 1, 2011
Description
Abraham Lincoln was devoted to his country--and to his family. President Lincoln called America a house divided, but he struggled to keep his own home united. It would prove to be an impossible task. Sickness, loss, and family tensions overwhelmed Abraham, Mary, and their four sons. Opening up the Lincoln family album, noted Lincoln scholar Harold Holzer highlights the family's heartaches and happiness. Illustrated with archival photographs and backed by extensive primary source material, this compelling NCTE Orbis Pictus Honor Book illuminates the private lives of four generations of a prominent American family.
About the Author
Harold Holzer, who served nine years as cochairman of the U.S. Lincoln Bicentennial Commission, has written, coauthored, or edited thirty-six books, along with chapters in several dozen others and more than 400 articles on Lincoln and the Civil War. His previous books for young readers are Abraham Lincoln the Writer and The President is Shot! Holzer was awarded the National Humanities Medal by President Bush in 2008.
Advertisement