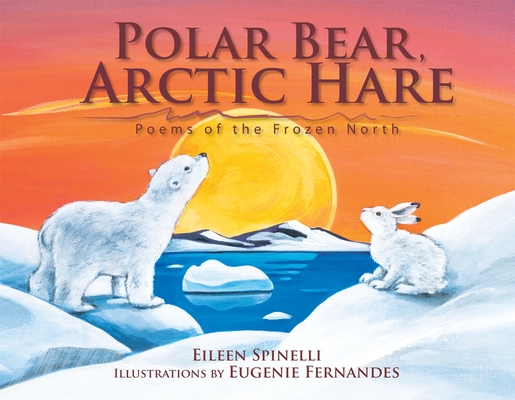 Polar Bear, Arctic Hare: Poems of the Frozen North (Hardcover)
Poems of the Frozen North
Wordsong, 9781590783443, 32pp.
Publication Date: March 1, 2007
Description
Renowned poet Eileen Spinelli celebrates the hardy creatures of the North in charming verse for younger readers. The Arctic may be a cold and unforgiving place, but it teems with wildlife--from the humble orange-golden bumblebee to the majestic beluga whale. These creatures are captured in poems full of fanciful wordplay and playful images, spanning the four seasons and the icy splendor of the Arctic environment. Eugenie Fernandes's beautiful, realistic renderings complement the word pictures. Curious facts about each creature are included in the back matter.
About the Author
Eileen Spinelli has written more than thirty books for children. She is a recipient of the Christopher Award for Somebody Loves You, Mr. Hatch. She lives with her husband in West Chester, Pennsylvania. Eugenie Fernandes has illustrated more than one hundred books for children, including The Mouse Was Out at Recess by David L. Harrison. She lives in Peterborough, Ontario, Canada.
Advertisement