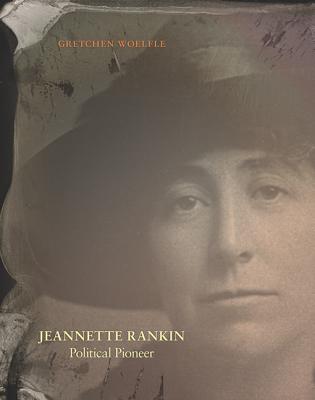 Jeannette Rankin: Political Pioneer (Hardcover)
Political Pioneer
Calkins Creek Books, 9781590784372, 104pp.
Publication Date: March 1, 2007
* Individual store prices may vary.
or
Not Currently Available for Direct Purchase
Description
Afascinating biography of Jeannette Rankin, the first woman elected to the U.S. Congress. Born on the Montana frontier in 1880, Rankin lived long enough to speak her mind on television in the 1970s. Asa child, she learned early how to take charge. She spoke up in the 1910s to persuade men to give women the vote. In 1916 she was elected to Congress. She said yes to peace when most people wanted war. She said yes to social justice for workers, families, and children when most lawmakers said no. When she left Congress in 1943, people forgot about her, but she continued to work for what she believed. "Rediscovered" in the 1960s, Rankin became a role modelfor feminists and Vietnam peace activists. Photographs, newspaper clippings, campaign materials, and even hate mail tell the story of a remarkable woman in this captivating "Booklist" Top Ten Biographies for Youth book.
About the Author
Gretchen Woelfle is an award-winning author. Her first book, "The Wind at Work: An Activity Guide to Windmills, "led to her second book, "Katje the Windmill Cat, "followed by "Animal Families, Animals Friends. "Her stories and essays haved appeared in "Cricket, Spider, "and "Cicada "magazines and in the anthology series Stories from Where We Live (Milkweed Edition). She lives in Los Angeles.
Advertisement