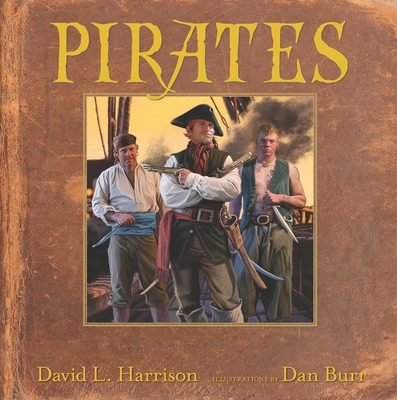 Pirates (Hardcover)
Wordsong, 9781590784556, 27pp.
Publication Date: September 1, 2008
Description
Glamorous, swashbuckling, daring adventurers? Pirates have had good publicity for a long time. But they were really a bunch of misfits, thugs, and ne'er-do-wells who spent most of their time bored, waiting for a few moments of excitement and rich booty that could very well get them wounded or killed, or captured and executed. Still, a pirate's life was chosen by many, and this poetry collection describes the highs and lows and everything in between for those who swore the oath of the Brotherhood.
About the Author
David L. Harrison wrote the acclaimed poetry collection Somebody Catch My Homework and many other award-winning books for children, including picture books, poetry, and nonfiction books. He lives in Springfield, Missouri. Dan Burr has been painting book jackets for years. He lives in Tetonia, Idaho.
Advertisement