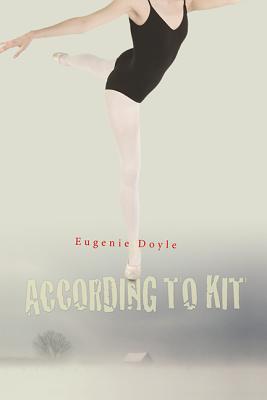 According to Kit (Hardcover)
Front Street, Incorporated, 9781590784747, 215pp.
Publication Date: September 1, 2009
* Individual store prices may vary.
Description
If it's not one thing, it's a mother Kit's life is simple--farmwork, school, and dance--until her beloved dance teacher, Ursula, gets sick and her mother decides to homeschool Kit because of an incident at school. Kit doesn't know how she can possibly deal with her mother, the Lady of Sorrows, and she can't stand not dancing. The senior students take over giving lessons at the dance studio, giving Kit some respite from her daily struggles with her mother. The arrival of Luis and Clara, professional dancers who will serve as substitutes at the studio, transforms her days and gives her hope. Luis is gorgeous, a brilliant teacher and dancer, and very supportive of Kit, even encouraging her to apply to a special dance school in Montreal and volunteering to take her to the competition and personally introduce her to the director. And that is when Kit's life gets complicated.
Finally The subs are here Luis and Clara Coll and baby Lola. When we arrive for class they are simply there occupying the studio, no introduction or grande entrance. Luis just says, "Come in, come in, to the barre, sweatshirts off, please, let's see what we have here." He says ballet is the most royal of dance. In a black T-shirt and tights his body looks royal, exquisite. Lean, carved muscles look powerful as coiled rope, still, waiting to whip into action. Hers too. They make me think of high-class horses. FROM THE BOOK.
About the Author
Eugenie Doyle is a graduate of the Vermont College MFA program. She has published short stories for adults in various literary journals. When she's not writing, she, her husband, her twin sons, and her daughter farm 140 acres in Vermont, growing mostly hay but also raspberries, strawberries, and garlic.
or
Not Currently Available for Direct Purchase