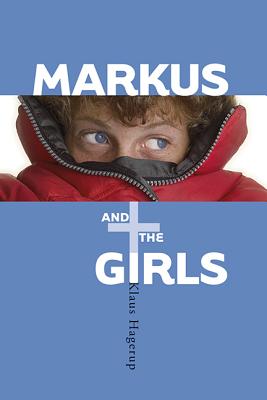 Markus and the Girls (Hardcover)
Front Street, Incorporated, 9781590785201, 208pp.
Publication Date: April 1, 2009
* Individual store prices may vary.
Description
The return of Markus, who's fallen in love again. Today Markus is in love with Ellen Christine; yesterday it was Therese, but that was after Elisabeth; in short, he's been in love with all the girls in his class in just two months of his first year at junior high. His best friend, Sigmund, is always there to help in his humorous pursuits of each girl, but sometimes he gets in the way. Markus's father isn't any help at all; he has only ever been in love with Markus's mother, who died when Markus was very young. With affection and charm, Klaus Hagerup depicts the daily ups and downs, joys and fears of a completely unusual, completely normal teenager and his first steps into the unpredictable world of love. This is the second book in the warm, humorous series about thirteen-year-old Markus.
"What, again?" Sigmund exclaimed, concerned. "It just isn't normal, Wormster."
"I can't help it, Sigmund. It just sort of keeps happening. "
"First it was Ellen Christine, then it was Beate, then it was Karianne, then it was Mona, then it was Hanne, then it was Hilde, then it was Turid, then it was Ellen, then it was Lise, then it was Anne Berit. Then it was Elisabeth, then it was Therese. I mean, that's like pretty much every girl in our class. So who is it now?"
"Now it's Ellen Christine."
"Ellen Christine? What, again?"
"Yeah," Markus said quietly. "She has such pretty ears. I didn't notice them the first time."
Markus Simonsen was in love. For the fifteenth time since starting junior high. That was two months ago.
FROM THE BOOK.
About the Author
Klaus Hagerup is a Norwegian stage director and dramatist. He has made a name for himself during the past decade as a writer of award-winning books for children and young people. Two of his books have been made into films. Five of his novels feature the unpredictable Markus Simonsen; the series has gained enormous popularity both within and outside Norway, where Mr. Hagerup resides.

Tara Chace holds a doctorate in Scandinavian literature and translates works that are written in Norwegian, Swedish, and Danish. Her recent literary translations include "Heart's Delight "by Per Nilsson and "You & You & You," also by Per Nilsson, which won the Los Angeles Times Book Prize. Shelives in Seattle, Washington."
or
Not Currently Available for Direct Purchase