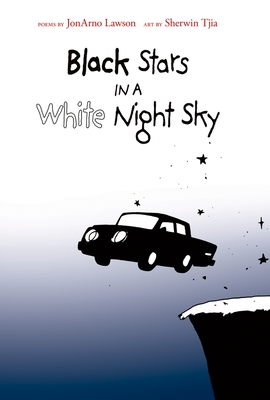 Black Stars in a White Night Sky (Hardcover)
Wordsong, 9781590785218, 118pp.
Publication Date: March 1, 2008
Description
The Lion and the Unicorn Award for Excellence in North American Poetry
Philosophy and tomfoolery are equally at home in this exemplary new volume of poetry. These entertaining poems explore everything from love and conformity to the nature of time. Lawson stretches the boundaries of various poetic forms to create verses that are at turns humorous and thought provoking.
What's left of me?
What's right of me?
You're hungered by the
sight of me.
I need what's left,
so do what's right
and please don't take
another bite. --FROM THE BOOK.
About the Author
JonArno Lawson is the author of two books of poetry for adults--Love is an Observant Traveler and Inklings--as well as a contributor the The Chechens: A Handbook edited by Amjad Jaimoukha. Lawson lives in Toronto. Sherwin Tjia is a Montreal-based poet and painter. He is the author of four books: Gentle Fictions, Pedigree Girls, Pedigree Girls Forever, and The World is a Heartbreaker.
Advertisement