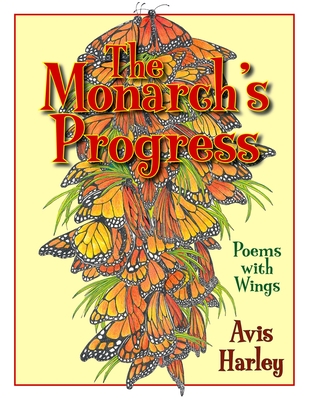 The Monarch's Progress: Poems with Wings (Hardcover)
Poems with Wings
Wordsong, 9781590785584, 32pp.
Publication Date: March 1, 2008
Description
A masterful collection by the author of Fly With Poetry and Sea Stars. Why are butterflies so universally loved? Is it the dazzling colors in exquisite winged art? Is it our reaction to amazing feats of flight? Is it the miracle of change that fascinates us--that wonderful metamorphosis from tiny egg to brilliant insect? Avis Harley explores these questions and the many others that have captivated humans throughout history. Eighteen structured poems--haikus, tanka, sonnets, villanelles, and other forms--examine how monarch butterflies taste with their feet, migrate 2500 miles every year, and cover entire forest groves when they rest. A Small Matters section at the back explains the fact and science in the poems refer.
About the Author
Avis Harley was born and lives in Vancouver, British Columbia. This is her fourth book of poetry for children, the third that she has also illustrated. Leap Into Poetry: More ABCs of Poetry received the ASPCA's Henry Bergh Children's Book Poetry Honor Award.
Advertisement