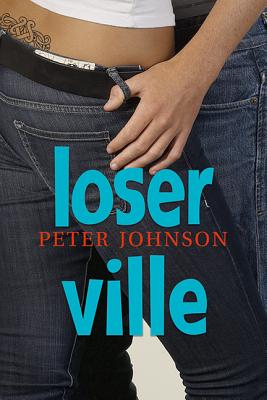 Loserville (Hardcover)
Front Street, 9781590785812, 150pp.
Publication Date: March 1, 2009
* Individual store prices may vary.
or
Not Currently Available for Direct Purchase
Description
Reality bites Luke and Derek are best friends, but there isn't much Luke can do but watch as Derek gets more and more freaked out by his weird stepmother's control over his father. Luke has issues with his parents, too all his friends are going through the same thing but nothing like Derek's. Things go from bad to worse when Derek's parents agree to participate in a reality show hosted by Jesus ("It's pronounced "Hey-zoos" "), a self-proclaimed mediator between parents and America's troubled young men, described by Jesus as a "hard-wired, self-centered, disrespectful, atheistic, sex-crazed, indulged bunch of losers."
"The fan has three speeds. On its lowest gear, I imagined Phoebe, Coco, Derek, Nate, and me gleefully hanging on to each blade as if we were on an amusement ride. That's how I would have described the spring of our sophomore year. By the beginning of that summer, the fan was in second gear, and we were both excited and terrified by its speed. But that was okay because we were having fun. But by the middle of the summer, the fan had shifted into third gear, and there was little to do but hang on and enjoy the rush before being tossed into the heat and confusion of August, the four weeks leading up to Derek's appearance on" Loserville. FROM THE BOOK.
About the Author
Peter Johnson teaches English and creative writing at Providence College and is the winner of the James Laughlin Award for his collection of prose poems, "Miracles & Mortifications. "His other books include ""Love Poems for the Millennium"" and ""Pretty Happy!," "both collections of prose poems," "and" "I'm a Man, " "a series of short stories. He lives in Providence, Rhode Island.
Advertisement