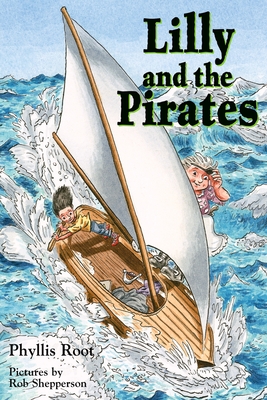 Lilly and the Pirates (Hardcover)
Boyds Mills Press, 9781590785836, 116pp.
Publication Date: September 1, 2010
Description
A sighting of the rare frangipani fruit fly sends Lilly's scientist parents off in search of the fabled Shipwreck Islands. In this Smithsonian's Notable Book for Children, Lilly awaits their return at the home of her great-uncle Ernest, the chief librarian of Mundelaine, a town that seems to have more than its share of piratical-looking characters lurking about. When news comes that her parents' ship has wrecked, she must overcome her fear of the sea, find the hidden island, and outsmart a bunch of treasure-hungry pirates to save the day.
About the Author
Phyllis Root has been writing for children for thirty years and has published more than forty books for young children. She currently teaches in the MFA in Writing for Children and Young Adults program at Hamline University. Rob Shepperson lives in Croton-on-Hudson, New York, with his wife and two daughters. His droll editorial drawings appear regularly in the New York Times, the Wall Street Journal, and the Washington Post. He is also illustrator of David Harrison's Bugs and The Big House by Carolyn Coman.
Advertisement