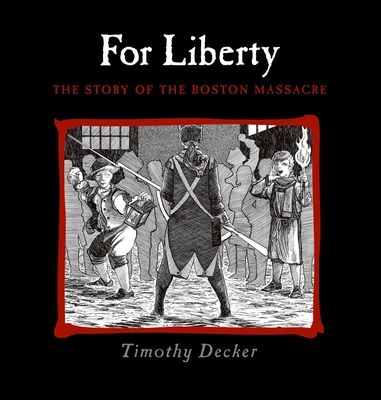 For Liberty: The Story of the Boston Massacre (Hardcover)
The Story of the Boston Massacre
Calkins Creek Books, 9781590786086, 1pp.
Publication Date: September 1, 2009
Description
By March 5, 1770, it was dangerous to be a soldier in Boston. Colonial businessmen opposed the taxes imposed by Great Britain. The Sons of Liberty ruled the city through boycotts and riots. British troops were sent to protect lives and property. On that late winter day, a British private found himself harassed by street toughs. Then up from the docks came sailors and ruffians armed with clubs and cutlasses. Soldiers from the British 29th Regiment of Foot came to disperse the mob. Threats made, stones thrown, then ... gunfire. In spare, gripping language, author-illustrator Timothy Decker describes the tense, violent confrontation between Boston's angry colonists and soldiers, as well as the legal aftermath that underscored the rule of law.
About the Author
Timothy Decker graduated from Kutztown University with a BFA degree in Fine Art and a concentration in drawing. He then spent several years engaged in large format and landscape photography. This pursuit led to world travel and various exhibitions. In 2004 he began teaching creative writing to young adults, at which time he wrote The Letter Home, his first book. He lives in Jersey City, New Jersey.
Advertisement