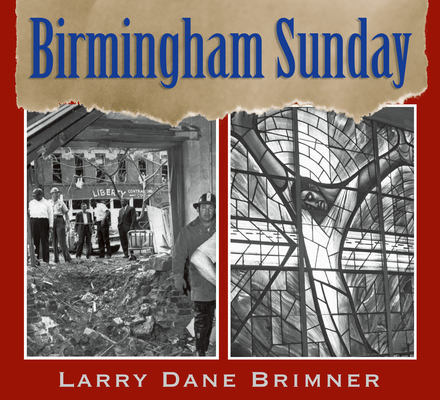 Birmingham Sunday (Hardcover)
Calkins Creek Books, 9781590786130, 48pp.
Publication Date: February 1, 2010
Description
Racial bombings were so frequent in Birmingham that it became known as "Bombingham." Until September 15, 1963, these attacks had been threatening but not deadly. On that Sunday morning, however, a blast in the 16th Street Baptist Church ripped through the exterior wall and claimed the lives of four girls. The church was the ideal target for segregationists, as it was the rallying place for Birmingham's African American community, Martin Luther King, Jr., using it as his "headquarters" when he was in town to further the cause of desegregation and equal rights. Rather than triggering paralyzing fear, the bombing was the definitive act that guaranteed passage of the landmark 1964 civil rights legislation. Birmingham Sunday, a Jane Addams Children's Honor Book, NCTE Orbis Pictus Honor Book, and Kirkus Reviews Best Children's Book of the Year, centers on this fateful day and places it in historical context.
About the Author
Larry Dane Brimner is an award-winning author of more than 150 titles for young readers, both nonfiction and fiction. His books include Merry Christmas, Old Armadillo; Subway: The Story of Tunnels, Tubes and Tracks; A Migrant Family; The Littlest Wolf; and Angel Island.
Advertisement