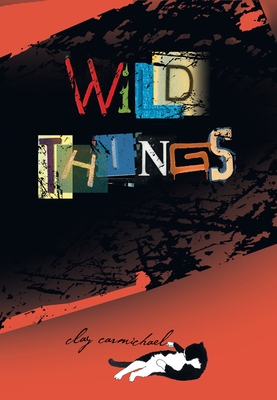 Wild Things (Hardcover)
Front Street, 9781590786277, 241pp.
Publication Date: May 1, 2009
* Individual store prices may vary.
or
Not Currently Available for Direct Purchase
Description
A headstrong girl. A stray cat. A wild boy. A man who plays with fire. Eleven-year-old Zoe trusts no one. Her father left before she was born. At the death of her irresponsible mother, Zoe goes to live with her uncle, former surgeon and famed metal sculptor Dr. Henry Royster. She's sure Henry will fail her as everyone else has. Reclusive since his wife's death, Henry takes Zoe to Sugar Hill, North Carolina, where he welds sculptures as stormy as his moods. Zoe and Henry have much in common: brains, fiery and creative natures, and badly broken hearts. Zoe confronts small-town prejudice with a quick temper. She warms to Henry's odd but devoted friends, meets a mysterious teenage boy living wild in the neighboring woods, and works to win the trust of a feral cat while struggling to trust in anyone herself. In this ALA Notable Children's Book and Kirkus Reviews Best Children's Book of the Year, Zoe's questing spirit leads her to uncover the wild boy's identity, lay bare a local lie, and begin to understand the true power of Henry's art. Then one decisive night, she and the boy risk everything in a reckless act of heroism.
I'd hoped for better, Henry's being a heart doctor. A job like that, you'd think he might actually have a heart.
As usual, I pushed the cart down the aisle myself, taking what I needed off the shelves, the new grown-up as useless as those before him. Negative help, as Mama's friend Manny used to say, negative being less than none. No big deal. Grocery shopping and I were old friends, along with toilet scrubbing, vacuuming, and wash.
Said grown-up--my before-last-Monday-never-heard-of Uncle Henry--trailed behind, ... alternating between keeping five or six paces back like I was contagious and breathing down my neck in the unlikely event I needed him for something. I wondered why he'd claimed me at all. --FROM THE BOOK.
About the Author
Clay Carmichael has written award-winning children's books that have been translated into many languages. She teaches writing and illustrating and lives in Carrboro, North Carolina.
Advertisement