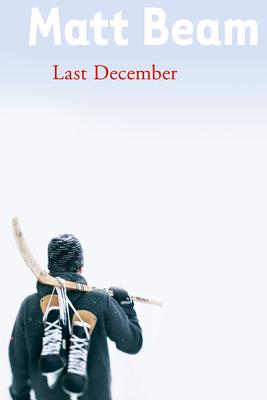 Last December (Hardcover)
Front Street, 9781590786512, 156pp.
Publication Date: October 1, 2009
* Individual store prices may vary.
or
Not Currently Available for Direct Purchase
Description
A teenager, struggling with depression and contemplating suicide, tries to sort out his emotions in a letter to his unborn sister. Fifteen-year-old Steven needs to explain everything to his sister, Sam. She needs to know about Jenny from his new high school and how the freckles on her arm make his synapses go crazy. She needs to know about the Toronto Maple Leafs and trying out for the school hockey team. She needs to know about eighteen-year-old dropout Byron, all his fascinating ideas about chaos and coolness and trying to keep it together. And she definitely needs to know about what drastic measures Steven is now considering and why. But his sister isn't even born yet, and Steven is seriously struggling with the why part. In fact, Steven doesn't even know why his mother's having Sam in the first place ... and if Sam's actually a she. Whatever happens, though, Steven knows one thing: he needs to get this all down, so that someday Sam'll know what happened to him to all of them last December. I'd better restart at the real beginning or something, somewhere where all this will make sense, like last spring, at the end of eighth grade, because that's when I shot up 2 3/8 inches, and I basically felt like I'd been abducted by aliens, like in Invasion of the Body Snatchers, except I didn't get covered in a sticky cocoon, just a lot of zits. Yeah, that's also when things started happening to me out of the blue, like when my voice shot up so high that it went silent during my biography-presentation thing about Mike Palmateer, the totally amazing Maple Leafs goaltender, and the whole class was in stitches and falling out of their seats while I felt like I was going to die. FROM THE BOOK.
About the Author
Matt Beam is a writer, photographer, and teacher living in Toronto, Ontario. He has taught in various capacities around the world, from Fiji to Guatemala to Toronto. After exhibiting his abstract color photography for ten years, Matt is having his first collection of images published in "City Alphabet." Matt's young-adult titles include "Earth to Nathan Blue, Can You Spell Revolution?," and "Getting to First Base with Danalda Chase."
Advertisement