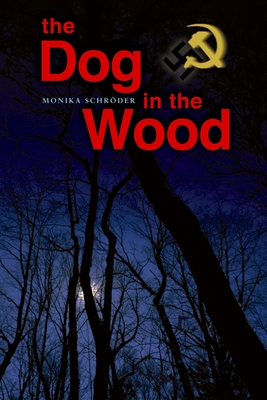 The Dog in the Wood (Hardcover)
Front Street, 9781590787014, 163pp.
Publication Date: November 1, 2009
Description
When the Russians come, where do you go? Fritz loves his vegetable garden. His tomatoes are delicious, he's attentive to the asparagus, and he remembers how to keep slugs off the strawberries. But his tranquil life on the family farm is about to end--the Russians are near, Hitler has died, and known Nazi sympathizers like the Friedrich family brace for the Bolsheviks to take over their town. Local German supporters of the Bolshevik regime seize the Friedrich farm in the name of Communism, forcing Fritz's family to flee to the distant house of his grandmother, Oma Clara. Life there for Fritz is horrible, made even worse when Communists arrest his mother and Lech, the Polish farmhand who has tended the Friedrich land, for hiding weapons. Though there is no evidence to support the accusation, Gertrude and Lech are taken away, and Fritz commits to finding where they are imprisoned. Despite the boy's heroic efforts, the story ends with one of the war's ambiguities: that Lech and Gertrude may not return home.
Heavy footsteps sounded on the tiles in the hallway. Then three soldiers entered the living room. They all wore torn green jackets with small red flags sewn onto their sleeves. They shouted in Russian. Fritz held Mama's hand and tried to stay as close to her as possible on the sofa. One of the soldiers broke the glass of the sideboard with the butt of his rifle, took out the bottle of brandy, drank from it, and passed it to the others. They rummaged through the china cabinet, throwing the plates on the floor. . . . Mama held his hand with a firm grip. Suddenly, one soldier pointed his rifle at them. "No " Mama screamed. Fritz held his breath. "Stojat " Lech stepped toward the middle of the room, holding his arms up. --FROM THE BOOK.
About the Author
Monika Schroder grew up in Germany and lived there for the first thirty years of her life. She studied history at the Ruhr University in Bochum and worked in the German parliament before becoming an elementary-school teacher. She has taught in international schools in Egypt, Chile, and Oman and is currently the elementary-school librarian at the American Embassy School in New Delhi, India. This is her first novel.
Advertisement