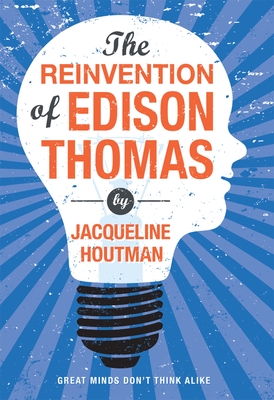 The Reinvention of Edison Thomas (Hardcover)
Front Street, 9781590787083, 192pp.
Publication Date: March 1, 2010
Other Editions of This Title:
Paperback (9/1/2012)
* Individual store prices may vary.
Description
Eddy Thomas can read a college physics book, but he can't read the emotions on the faces of his classmates at Drayton Middle School. He can spend hours tinkering with an invention, but he can't stand more than a few minutes in a noisy crowd, like the crowd at the science fair, which Eddy fails to win. When the local school crossing guard is laid off, Eddy is haunted by thoughts of the potentially disastrous consequences and invents a traffic-calming device, using parts he has scavenged from discarded machines. Eddy also discovers new friends, who appreciate his abilities and respect his unique view of the world. They help Eddy realize that his "friend" Mitch is the person behind the progressively more distressing things that happed to Eddy. By trusting his real friends and accepting their help, Eddy uses his talents to help others and rethinks his purely mechanical definition of success in this Tofte/Wright Children's Literature Award winner.
About the Author
Jacqueline Houtman holds a Ph.D. in Medical Microbiology and Immunology from the University of Wisconsin-Madison. She writes about a variety of biomedical topics, including asthma, cancer, multiple sclerosis, and AIDS. She lives in Madison, Wisconsin. This is her first novel.
Praise For The Reinvention of Edison Thomas…
"[A] wry debut. . . . The author has a particularly engaging way of tracking Eddy's thought processes as he struggles to wrest order from a seemingly chaotic world." --Kirkus Reviews


"A perceptive look at a complicated mind. . . . The quirky humor and authentic characters should have wide appeal." --Publishers Weekly

* "Move over, Joey Pigza! Here comes another exceptional spokesman for people with learning disabilities. . . . Because Eddy is such an endearing character who clearly explains his thinking and actions, this book deserves a place on every elementary and mddle school shelf. It should be read not only by kids who go to school with an Eddy, but by teachers who teach an Eddy." --Library Media Connection, starred review
or
Not Currently Available for Direct Purchase