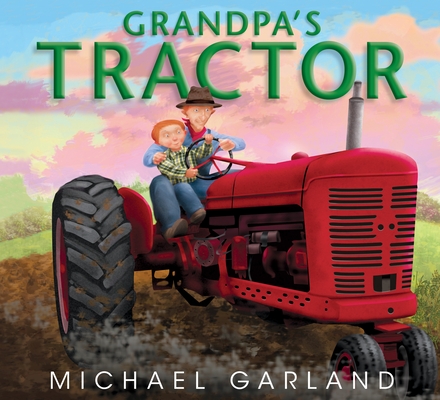 Grandpa's Tractor (Hardcover)
Boyds Mills Press, 9781590787625, 32pp.
Publication Date: April 1, 2011
Description
Once, the farmer's best friend was a red tractor. Back then, the pastures were filled with cows, and the fields were full of corn. Today, the cows are gone and the rows of corn have been replaced with row after row of identical houses. Grandpa Joe brings his grandson Timmy back to the site of the family farm, where the old house and a ramshackle barn still stand. The visit evokes many memories for Grandpa Joe, which he shares with Timmy--in particular, the majesty of his own father's shiny red tractor, now rusting in the forgotten fields.
About the Author
Michael Garland, an author and illustrator of children's picture books, has won numerous awards for his work. Miss Smith's Incredible Storybook received the California and Delaware State Reading awards and Miss Smith and the Haunted Library made The New York Times Bestseller list. Hi is the illustrator of the Golden Kite Honor Award-winning Leah's Pony. He lives with his family in Patterson, New York.
Advertisement