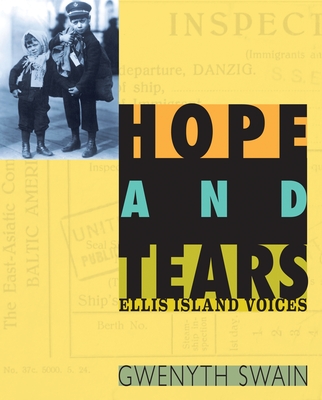 Hope and Tears: Ellis Island Voices (Hardcover)
Ellis Island Voices
Calkins Creek Books, 9781590787656, 128pp.
Publication Date: March 1, 2012
Description
Swain re-imagines the stories of immigrants, inspectors, doctors, nurses, cooks, social workers, and more, basing them on historical documentation and real-life individuals. Through fictional letters, monologues, dialogues, and e-mails, she paints a unique picture of the struggles and triumphs of those who lived, landed, and worked on Ellis Island.
About the Author
Gwenyth Swain is the author of more than two dozen books for young readers. She runs the library at Twin Cities Academy in St. Paul, Minnesota. Swain was inspired to write about Ellis Island after hearing her grandmother's stories of a visit to the immigration station in the early 1900s. She lives in St. Paul. Hope and Tears was supported in part by a grant from the Minnesota State Arts Board.
Advertisement