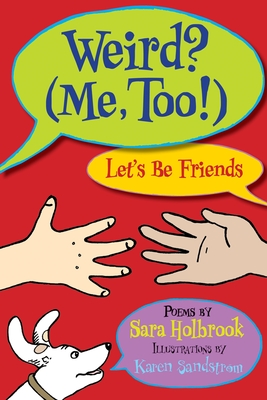 Weird? (Me, Too!) Let's Be Friends (Hardcover)
Wordsong, 9781590788219, 56pp.
Publication Date: April 1, 2011
Description
Poetry that pokes, prods and punches its way right to the heart of friendship. Celebrated performance poet Sara Holbrook shows readers that a good poem is like a good friend, "something to keep close, never lose, or leave behind at a bus stop." This collection of forty-four poems explores the territory of friendship with a hard-edged honesty rare in children's poetry. From schoolmates to teammates, pets to pests, Holbrook explores the heart--and the heartache--of friendship.
About the Author
Sara Holbrook performs her poems around the world and in schools in the United States. She offers workshops for teachers and students that explain how to incorporate poetry and poetry writing across the curriculum. She is also the author
Advertisement