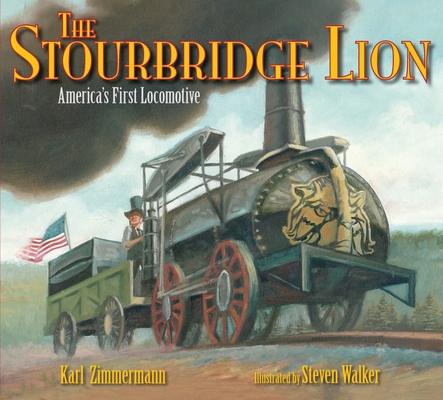 The Stourbridge Lion: America's First Locomotive (Hardcover)
America's First Locomotive
Boyds Mills Press, 9781590788592, 32pp.
Publication Date: March 1, 2012
Description
On August 8, 1829, a small town in northeastern Pennsylvania witnessed something never seen before in America: the first locomotive to run on commercial rails. The engine was named the Stourbridge Lion. The iron contraption chugged down the track, belching steam, to the sound of cheers and booming cannon. This concise and lively history follows the Stourbridge Lion's journey from Stourbridge, England, where it was built, to Honesdale, Pennsylvania, where it made its historic run, marking the dawn of American railroading. Here is the story of the real little engine that could.
About the Author
Karl Zimmermann is the author of Steam Locomotives: Whistling, Chugging, Smoking Iron Horses of the Past; and All Aboard! Passenger Trains Around the World. He lives in Oradell, New Jersey. Steven Walker is the illustrator of Rosa's Bus by Jo S. Kittinger, winner of an SCBWI Crystal Kite Award. He lives in Westerville, Ohio.
Advertisement