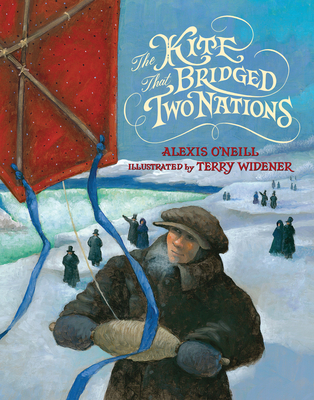 The Kite That Bridged Two Nations: Homan Walsh and the First Niagara Suspension Bridge (Hardcover)
Homan Walsh and the First Niagara Suspension Bridge
Calkins Creek Books, 9781590789384, 40pp.
Publication Date: September 1, 2013
Description
Homan Walsh loves to fly his kite. And when a contest is announced to see whose kite string can span Niagara Falls, Homan is set on winning, despite the cold and the wind--and even when his kite is lost and broken. Homan's determination is beautifully captured in this soaring, poetic picture book that features Terry Widener's stunning acrylic paintings. Both author and illustrator worked with experts on both sides of the falls to accurately present Homan Walsh's story. The book also includes an extensive author's note, timeline, bibliography, and further resources.
Advertisement