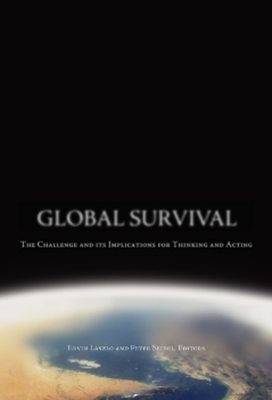 Global Survival (Hardcover)
The Challenge and its Implications for Thinking and Acting
SelectBooks, 9781590791042, 280pp.
Publication Date: January 1, 2010
* Individual store prices may vary.
Description
Global Survival: The Challenge and its Implications for Thinking and Acting is a book that is not necessarily ahead of its time. But, if we're lucky, it has come just in time.The threats we face as a species and a civilization are staggering, daunting, and all too real. The threat of war, or worse; environmental degradation; social, political, and economic woes; all of these are issues with worldwide implications both for us and future generations. Yet the solutions offered, when offered, are dangerously short-sighted and narrowly focused, often intensifying other, equally serious problems-or even creating new ones. To address this condition, a group of distinguished thought leaders came together and, in a 2003 edition of the journal World Futures, demonstrated how a broad array of human thought and activities interact to create and intensify the problems we face. This approach, here called Survival Research, could be the methodology that enables us to overcome obstacles to meaningful progress.
About the Author
Peter Seidel (MS Ill. Inst. of Technology) was a student of Mies van der Rohe and planner L. Hilberseimer, and has taught at universities across the globe. A systems oriented environmental planner and architect, he is a widely published author on environmentally friendly buildings and sustainable community planning.