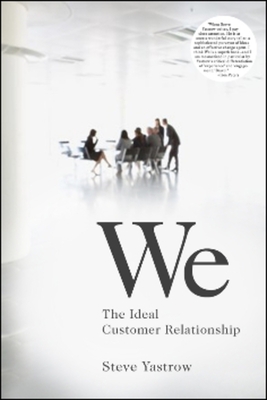 We (Hardcover)
The Ideal Customer Relationship
SelectBooks, 9781590791219, 224pp.
Publication Date: October 20, 2007
* Individual store prices may vary.
Description
In this fresh, original book, Steve Yastrow turns conventional sales and marketing on its head by showing what really motivates your customers: A strong relationship with your business. Both a manifesto and how-to guide, We: The Ideal Customer Relationship will change the way you interact with customers.and change the way your customers think about you.
About the Author
In addition to Ditch the Pitch, Steve Yastrow is the author of We: The Ideal Customer Relationship and Brand Harmony. Steve is president of Yastrow and Co., a consulting firm that helps organizations create powerful stories and communicate them in ways that build customer relationships and drive results. Steve's clients include McDonald's Corp., The Cayman Islands Department of Tourism, Jenny Craig International, and Great Clips for Hair, and many others. For more info visit www.yastrow.com