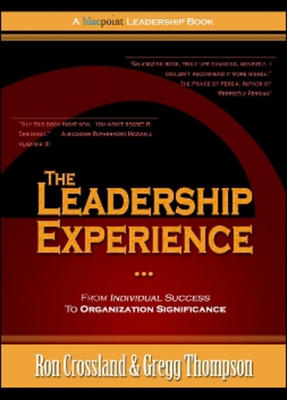 The Leadership Experience: From Individual Success to Organization Significance (Hardcover)
From Individual Success to Organization Significance
Select Books (NY), 9781590791226, 182pp.
Publication Date: November 1, 2007
Description
Gregg Thompson and Ron Crossland, executives from Bluepoint Leadership (formerly the Tom Peters Co.), introduce the newest title in the Bluepoint Leadership series. The Leadership Experience is an advanced discussion of the necessity for leaders to move beyond personal success and create a culture of true collaboration with colleagues and customers in order for a business organization to compete in the 21st century.For MBAs, middle and upper management, and entrepreneurs alike, Gregg and Ron's findings on this subject are both surprising and compelling. The territory covered in The Leadership Experience extends far beyond the typical leadership book's motivational platitudes delivering research and empirical evidence that will guide you through the not so commonsense world of leadership in management. No one knows the subject better than Gregg and Ron, this book contains invaluable information for today's business leadership.
Advertisement