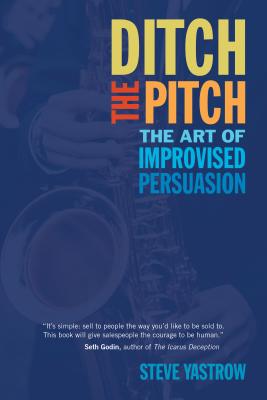 Ditch the Pitch (Hardcover)
The Art of Improvised Persuasion
Select Books (NY), 9781590791264, 176pp.
Publication Date: January 14, 2014
* Individual store prices may vary.
Description
Customers don't want to hear sales pitches. In this breakthrough handbook, Steve Yastrow challenges salespeople to forget everything they've learned about persuading customers and to start improvising. Ditch the Pitch gives you all the tools you need to engage in fresh, spontaneous, persuasive conversations that get customers to buy. With Steve's six Ditch the Pitch Habits you will effortlessly navigate the sales process from prospecting through closing. You'll create conversations and communications specifically created for each customer--to craft the right message for the right customer at the right time. In the book, Steve quotes from interviews with well-known improv actors and musicians. By successfully adapting their techniques to making sales, he shows how anyone can master the art of engaging and effective on-the-spot interactions. Tear up your sales pitch and improvise.