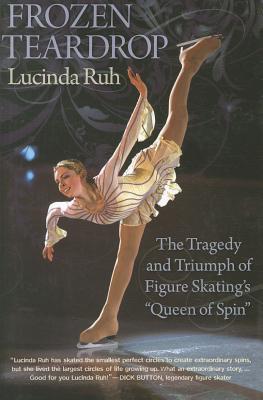 Frozen Teardrop: The Tragedy and Triumph of Figure Skating's "Queen of Spin" (Paperback)
The Tragedy and Triumph of Figure Skating's "Queen of Spin"
Select Books (NY), 9781590792131, 243pp.
Publication Date: November 15, 2011
* Individual store prices may vary.
or
Not Currently Available for Direct Purchase
Description
Frozen Teardrop is the autobiographical account of one of the most beloved and controversial personalities in the history of figure skating. In this straight-forward memoir, Lucinda Ruh takes her readers through the harsh and painful realities of the figure-skating world while exposing the never-before-released details of her own private pain and suffering which would ultimately turn this Guinness-listed international icon into a bed-ridden, suicidal, starved, agoraphobic and terrified young woman. Frozen Teardrop is a true-life tale of beauty, refinement, genius, and skill contrasted against the cut-throat starkness of world figure-skating competition in its bleakest, most tortuous, most mind-warping moments--as seen through the eyes of a developing young prodigy whose personal life would harbor its own menagerie of horrors, secrets, and personal violations.
Advertisement