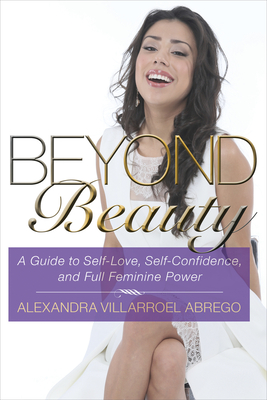 Beyond Beauty (Paperback)
A Guide to Self-Love, Self-Confidence, and Full Feminine Power
Select Books (NY), 9781590793848, 192pp.
Publication Date: March 14, 2017
* Individual store prices may vary.
Description
Beyond Beauty: A Guide to Self-Love, Self-Confidence, Full Feminine Power is a self improvement and self-empowerment book for women who want to live more confident and purposeful lives. It is a powerful step-by-step guide to self-awareness, growth and fulfilment.
More than a book, Beyond Beauty is a way of being; it is the new motto for the next generation. The first part of Beyond Beauty focuses on the body; on everything that has to do with the outer self. Part 2 puts an emphasis on the mind and the last part of the book is all about the spirit.
Throughout the book, the reader learns how to feed the body, mind and spirit, in order to become whole. Not only is Beyond Beauty the most complete guide on self-confidence and self-esteem geared towards Generation Y, but it is also a go to book for anyone who wants to live a more purposeful, miraculous and fulfilling life.
About the Author
Alexandra Villarroel Abrego is an author, certified life coach, speaker and entrepreneur. In 2010, she self-published the first version of her internationally solicited book "Beyond Beauty: A Guide to Self-Love, Self-Confidence, and Full Feminine Power," which takes readers on a journey of self-improvement, and brings to this next generation of women a better understanding on the concepts of self-esteem, confidence and inner and outer beauty. In 2012, the book was translated into French and continues to sell worldwide.

Since the release of her first book, Alexandra has been on a national speaking circuit, visiting and speaking at French and English schools across the country to teach, inspire and empower young women to love themselves and unleash their true potential.

In 2012, Alexandra was chosen as the national role model for the Hooked On School High School Tour, an initiative of the Ministry of Immigration and Cultural Communities in the province of Quebec, Canada.

In addition to her live seminars and appearances, she also has a very strong presence and following online. Through her weekly web show (AlexandraTV) broadcasted in English, French and Spanish, she has reached over a million viewers in 134 countries around the world, and counting. Alexandra is also the founder and CEO of A.V.A Enterprises, a coaching and consulting company which offers self-improvement products and services destined for women who want to live a more purposeful and fulfilling life. She has also written more than 100 magazine and newspaper articles and columns.

Through her online show, magazine and newspaper columns, training programs, conferences and book, Alexandra is quickly becoming the new role model of the next generation.